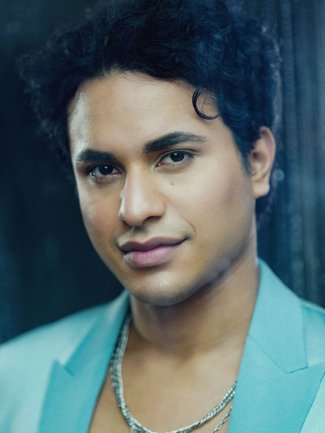 HP

Futures Concert: A voice from another world — male soprano Samuel Mariño makes his London debut
22 April 2022 19:30
Samuel Mariño​'s unique vocal range and musicality have allowed him to break the boundaries of repertoire like no other singer before him; and in this programme he pays homage to some of the finest compositions ever written for both the male and female voice.
Programme
H. Purcell – 6 Songs: No.6. ​"Sweeter than Roses" (3 min)
J. Dowland – First booke of Songes, 1597 ​"Come Again" (2min40)
G.F. Handel – Giulio Cesare in Egitto HWV 17- ​"Piangero la sorte mia" (4min)
G.F. Handel- Atalanta ​"Non sara poco" (5min)
W.A. Mozart – Dans un bois solitaire (3 min)
W.A. Mozart – An Chloe (2min 40)
W.A. Mozart — ​"Voi avete un cor fedele" (6min)
P. Viardot – Havanaise (4min)
R. Hahn – A Chloris (2min 40)
C. Orff – In trutina – (2min)
W.A. Mozart – Voi che sapete (3 min)
V. Bellini – I capuleti e i montecchi – Tu sola o mia giuletta (4min)
R. Strauss – Morgen (4 min)
G. Rossini – Semiramide — Bel raggio lusinghuier (6min)
Performer
Samuel Mariño Male Soprano
Dylan Perez Piano
Dates and Time:
Friday 22 April, 19:30pm
Tickets: £30/£25/£20/£15/£10

Book Here
HP Futures is a concert series in collaboration with St Martin-in-the-Fields, showcasing outstanding artists to audiences at the iconic London venue.