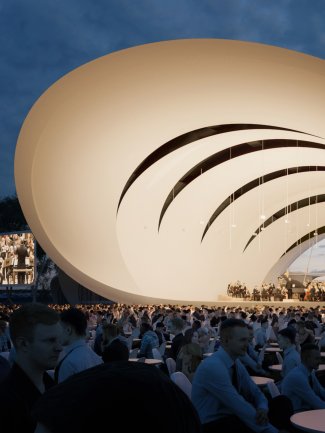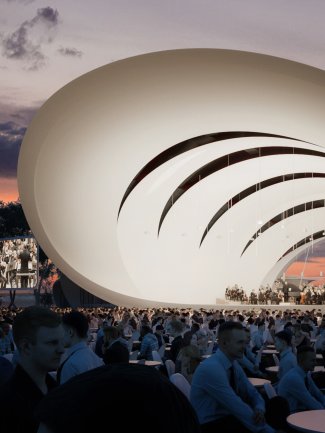 Small Non-Housing Architect of the Year: BD Architect of the Year Awards 2014
Gallery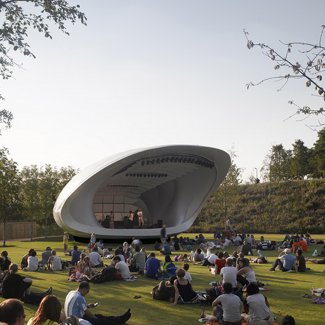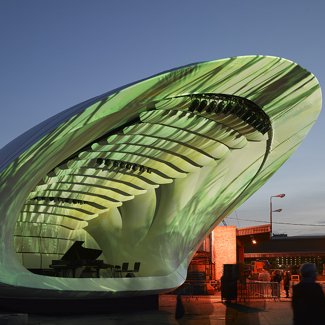 Soundforms is a young British technology company responsible for the design and manufacture of a range of revolutionary mobile acoustic performance shells, bringing indoor quality acoustics to the outdoor stage. HarrisonParrott has been working with Soundforms to promote the product internationally, helping them gather market intelligence, generating leads and facilitating introductions to potential buyers.
The Soundforms Mobile Acoustic Performance Shell is engineered to enhance both the performer and audience experience specifically for classical and orchestral performances, allowing concert hall quality to be achieved on-stage in an outdoor location. The structure has been designed for use in typical outdoor staging locations such as stately homes, football stadiums, parks and city centre heritage sites.
Soundforms' principal objective is to provide premium quality staging products for musicians and audiences who demand an exemplary acoustic standard.
Its outstandingly beautiful shape and fabric, inner and outer, offers distinctive and high definition video and light projection for customized branding. This includes choice of colour for the inflatable membrane, branding and stage risers.
The system is designed for rapid erection and dismantling, using minimal manpower and plant in order to keep deployment costs to the minimum. The construction methodology is based on systems and techniques that are industry tried and tested, having been developed and refined over the last 35 years by leading staging companies.
The executive team behind Soundforms includes orchestral conductor Mark Stephenson, award-winning architects Flanagan Lawrence and Arup Acoustics as well as demountable structure specialists ES Global.