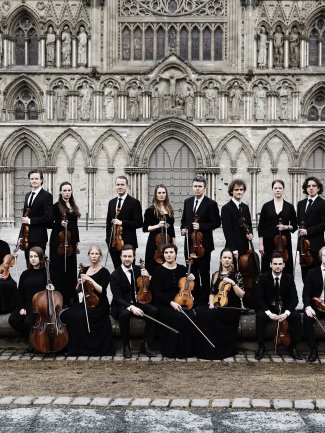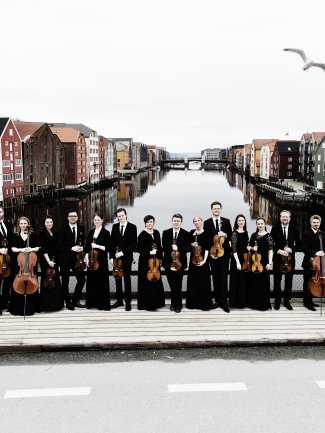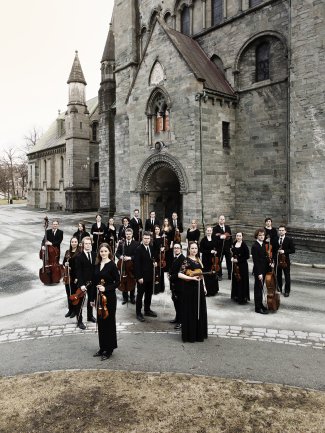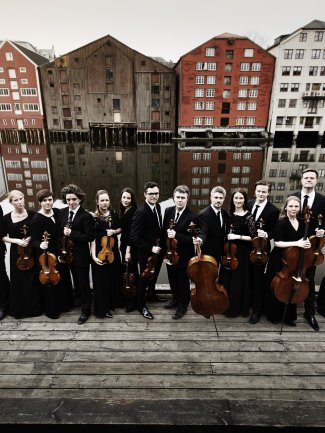 Viola Frankenfeld
Associate Director: Arts Partnerships & Tours
Annebeth Webb
Senior Manager: Arts Partnerships & Tours
"It's this clearer, more light, more open sound that's one of our signatures."

(Classic FM)
Passion. Perfection. Raw intensity. With these fundamentals, the chamber orchestra Trondheim Solistene (The Trondheim Soloists) is carving out its own musical territory.
The orchestra was founded in 1988 to give the best music students in Trondheim an opportunity to play together and to gain concert experience. It has since established itself as one of the most distinguished ensembles in Norway, and has won international recognition for its own distinctively open and clear orchestral sound, described by Classic FM as ​"The Trondheim Sound".
The orchestra's energetic musicality and sheer joy in music-making are infectious. In 1999 a fruitful association with the violinist Anne-Sophie Mutter began, this has spanned many years and has included concerts, tours and recordings, and contributed to the orchestra's growing reputation at home and abroad, leading to an increasing number of engagements. The orchestra has performed with leading artists not only in classical music, but also in jazz, folk music, rock and pop.
The ensemble never travels abroad without Norwegian music on its programme, and it has premiered about 50 works specially written for the orchestra.
Its recordings won great acclaim, earning not only two Spellemannpriser (Norwegian music awards), but also a total of 10 Grammy nominations, as well as glowing international reviews.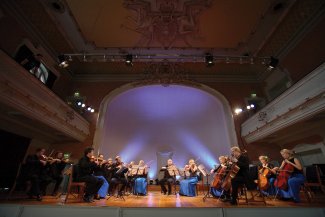 "In the singing lines of this hypnotic work, the Trondheim ensemble manage the wonderful feat of being throbbingly intense and meticulously exact at the same time, and this performance knocked me flat. If it's something they do put in the water, I'd like to get it bottled."
(Geoff Brown, The Times)
"The first movement was full of motoric energy and sharp accents. At times, it turned into an indulging salon music sound, which was again contrasted with high-energy, almost brutally appearing sections in which you could actually see some bow hairs fly. It was a great joy to watch, particularly the violin players moving like one body, and in general, the audience took notable pleasure in listening to the string orchestra's performance."
(Bachtrack)
"Listening to these performances, I felt I understood for the first time one of the most alluring but ambiguous concepts of orchestral sound: its relationship to geography. The orchestra's pure, breezy performances of Mozart concertos put me in mind of Norway – of clean air, emotional simplicity and the rigours of outdoor life."
(Classic FM)
Viola Frankenfeld
Associate Director: Arts Partnerships & Tours
Annebeth Webb
Senior Manager: Arts Partnerships & Tours