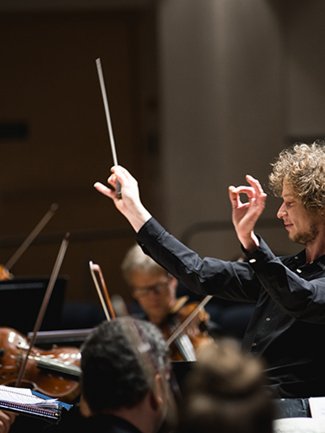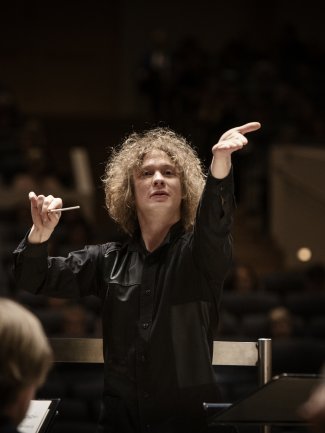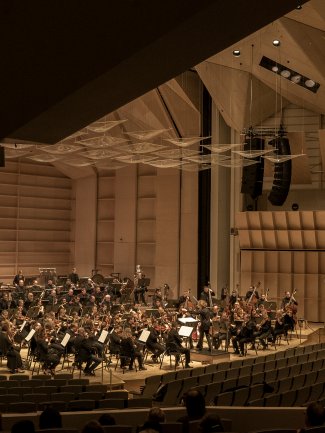 Tampere Philharmonic Orchestra
"one of Scandinavia's foremost symphony orchestras"

(Gramophone)
Since the completion of Tampere Hall in 1990, Tampere Philharmonic Orchestra literally moved into a brave new world. The vastly improved premises, including a concert hall with a seating capacity of 1,800, gave scope for the orchestra's further artistic development. Organising educational projects and various events for young people is also characteristic of the Tampere Philharmonic Orchestra. It is the first orchestra in Finland to offer an exclusive club for young listeners. Every year, the orchestra performs also ballet and opera music in co-productions with Tampere Hall.
Finnish conductor Santtu-Matias Rouvali has been the Artistic Director of the Orchestra since August 2013. The position was previously held by Hannu Lintu.
The 2017 tour to Japan marked the Orchestra's debut in Japan, with five concerts under the baton of Santtu-Matias Rouvali.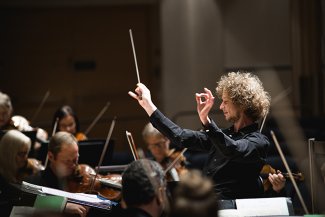 "The Tampere orchestra sounds clean, supple and boisterous under its young chief conductor Santtu-Matias Rouvali. He, meanwhile, is the latest sit-up-and-listen talent to emerge from the great Finnish conducting tradition."
(The Guardian)
Tampere Filharmonia
Perjantaina 9.8. Sorsapuiston valtaa loppukesän kohokohta Puistokonsertti! 🎶 Ilmaistapahtumassa kuullaan mm. tunnet…
https://t.co/Zz9EbvynY0
6 Aug