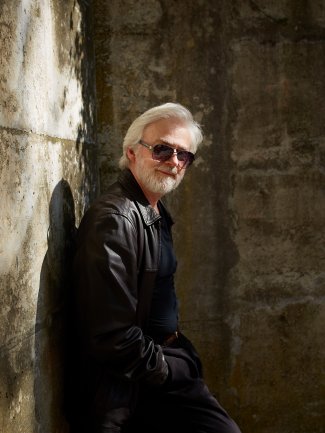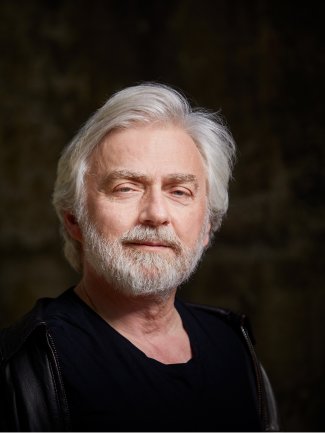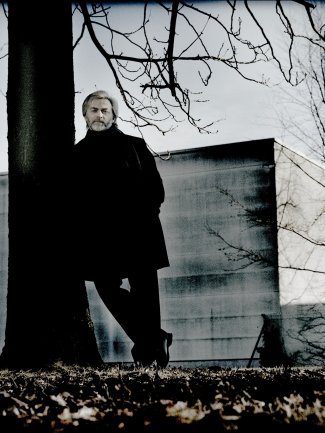 "Technical perfection was only the starting point for a performance of astonishing energy and sometime ferocious intensity."

(The Guardian, July 2015)
Krystian Zimerman came to fame when he was awarded First Prize in the Chopin Competition at the age of 18. He has since enjoyed a world-class career working with the world's most prestigious orchestras and giving a select number of recitals in the top international concert halls.
He has collaborated with many pre-eminent musicians — chamber partners such as Gidon Kremer, Kyung-Wha Chung and Yehudi Menuhin, and conductors such as Leonard Bernstein, Herbert von Karajan, Pierre Boulez, Zubin Mehta, Bernard Haitink and Sir Simon Rattle.
As part of the Chopin 200 celebrations in 2010, Zimerman gave the Chopin Birthday recital in London's International Piano Series on the anniversary of the composer's birth. In 2013, to mark the centenary of Lutosławski's birth, Zimerman performed the Piano Concerto — which the composer wrote for him — in a number of cities worldwide, including a performance at Royal Festival Hall with the Philharmonia Orchestra and Esa-Pekka Salonen. In recent seasons he made his debut in China with the Shanghai Symphony Orchestra under Paavo Järvi; concerts with the Taipei and Bangkok symphony orchestras and gave performances of Brahms Piano Concerto No.1 and Beethoven Piano Concerto No.4 with the London Symphony Orchestra and Berliner Philharmoniker under Simon Rattle. He continued his collaboration with Rattle and the LSO in 17/18 with performances of The Age of Anxiety in connection with the Bernstein anniversary celebrations. During 2020 Zimerman has been performing all of the Beethoven concertos for the 250th anniversary.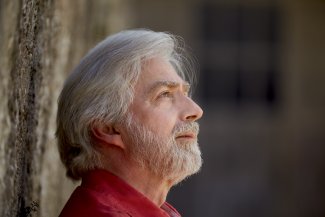 Zimerman has developed his own individual approach to recording, a process which he controls at each stage. During his long collaboration with Deutsche Grammophon his recordings have earned him many top awards. His most recent release is a recording of Schubert solo sonatas, produced by himself in Japan, which has met with universal acclaim.

Zimerman transports his own piano for every recital, a practice which has made audiences more aware of the complexities and capabilities of the instrument. Performing on his own familiar instrument, combined with his piano-building expertise (acquired in Katowice and developed through close co-operation with Steinway's in Hamburg), helps him minimise any distractions from purely musical issues.

Born into a family with a music-making tradition, musicians met almost daily in Zimerman's home to play chamber music, and this experience afforded him an intimate, natural, everyday contact with live music. He took his first steps in music under his father's supervision and, aged seven, began working formally with Andrzej Jasinski, then a senior lecturer at the conservatoire in Katowice. He returned to Katowice in 2015 to play the opening concert in the newly built concert hall.
"In both sonatas, Zimerman offers us finely graded dynamics, and seamlessly integrated tempos. Throughout, my overriding feeling was that his Schunbert seems utterly natural. In D960, he taps into the first movement's essential loneliness, playing the exposition repeat so we hear that unsettling left-hand thrill. The slow movements are with grace, the Scherzos and finales sparkle. Unmissable."
(Rebecca Frank, BBC Music Magazine - Christmas 2017)
"…but it was the figure of Krystian Zimerman, playing the immense solo piano part, who seized our attention… he gave a magnificent performance, epic and tender at once. And when in Part II a jazz episode burst in on the symphony, portraying the moment when the four characters resort to partying to anaesthetise their anxiety, he gave Bernstein's agile be-bopish lines an aristocratic finesse."
(The Telegraph, December 2017)
"His staccato touch is round and delicate, but also has the focus of tone that Bernstein requires. And, while the solo part is not particularly virtuosic – or rather seemed effortless to Zimerman – the few florid outbursts were delivered with the grace and elegance that marks him out as one of the true greats."
(Theartsdesk, December 2017)
"Every element of these two sonatas has been thought out, considered; in the hands of a lesser artist the results could have been pernickety but instead they tend towards the transcendent…Zimerman holds you in thrall, suspends reality just as surely as Richter did (though in utterly different ways).The perfection with which he weights the closing chords is another heart-stopping moment. In the finale, there's again so much that is inimitable: the opening octave is brusque in attack and yet not snatched, while the rhapsody of the playing is staggeringly beguiling, as is the interplay between silence and sound. It is a journey of great intensity.Enough words from me: the playing speaks for itself. This is a marvellously life‑enhancing release. Go and hear it for yourself."
(Gramophone, November 2017)
"From the bold chords that launch Schubert's A major Sonata, D959, we were plunged into a world in which the piano shed its percussive qualities and transformed itself into a symphony orchestra, where accents had impact without harshness and where the composer's large-scale landscapes were unveiled with a rare inevitability. The upper reaches of Zimerman's Steinway (he always travels with his own piano) were particularly alluring, and his range, from sweepingly rich textures to pinpoint staccato, had the audience rapt."
(Financial Times, April 2016)
"Any performance by Zimerman is a special occasion, and these occasions have become even more precious over recent years as his appearances in the UK seem to grow less frequent. But as this unforgettable account of Brahms's Piano Concerto No 1 in D minor showed, he and Rattle have forged a very special musical partnership. The greatest interpreters make you believe you are encountering even the most familiar work for the first time, and Zimerman offered exactly that kind of journey of discovery through the vast span of the Brahms concerto. But this was not just a reading of the score in which every detail was deeply considered and immaculately presented. That technical perfection was only the starting point for a performance of astonishing energy and sometime ferocious intensity."
(The Guardian, July 2015)
"His playing had great power, but also an aristocratic poise to the balancing of chords, a clarity in inner parts. Zimerman does not attack the concerto … Here was rather a shaft of light against the vast panorama of Rattle's dark-hued sky."
(Financial Times, July 2015)
"Everything about the performance of Brahms's Piano Concerto No 1 in D minor, which took up the evening's first half, was freshly arresting, yet always in a way that served the composer. Although Rattle urged the orchestra on in a start that was full of tension, he also coaxed playing of uncommonly soft, dreamy reflection. Zimerman responded with crisp pianism of almost Classical restraint, but had the massive heft for which this work frequently calls."
(The Telegraph, July 2015)
"Partnered with exemplary polish and unstinting dedication by Rattle and the Berliners, Zimerman is at his patrician, dazzlingly articulate best, locating even greater reserves of concentration and rapt hush than previously in the slow movement (where his sublime touch and gorgeous cantabile tone remain things of wonder), while the thrusting momentum and thrilling sense of purpose he and Rattle bring to the chaconne finale make for a giddy culmination."
(Andrew Aschenbach, Gramophone, September 2015)