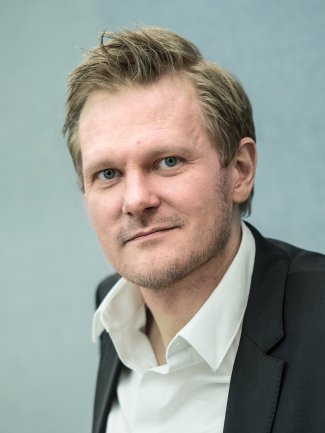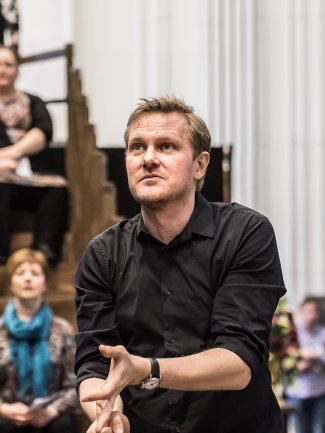 "Holten's handiwork is unimpeachable, his images memorably wrought."

(Financial Times)
Gallery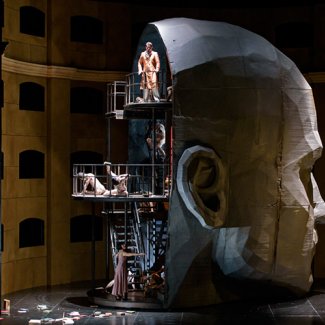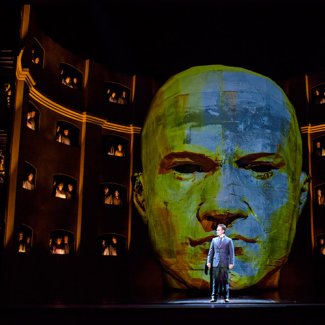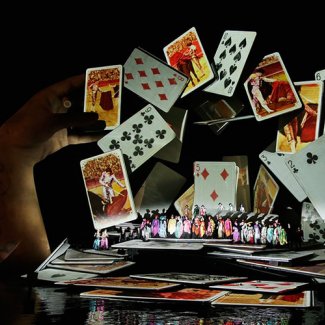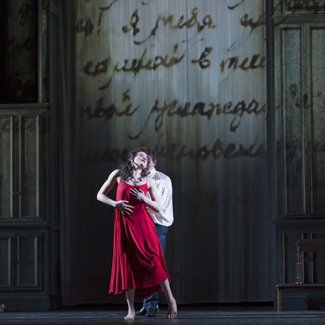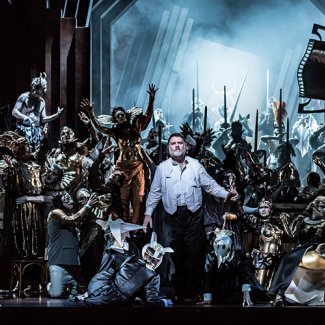 Kasper Holten is known internationally for his innovative stage productions. His recent works include Carmen on the floating stage in Bregenz, The Turn of the Screw at Teatro alla Scala and his staging of Szymanowski's Król Roger at Royal Opera House, Covent Garden. Król Roger was applauded by the critics receiving five-star reviews including The Observer which noted ​"This production of Król Roger, a premiere at the Royal Opera House, is bold, clear and purposeful, a triumph". Other productions during his tenure as Opera Director at Covent Garden include Eugene Onegin, Don Giovanni and Wagner's comic opera Die Meistersinger von Nürnberg.
Across Europe, Kasper Holten has staged Lohengrin for Deutsche Oper Berlin and a string of productions for Theater an der Wien including Jakob Lenz, Goya, Le nozze di Figaro and Die Besessenen. He also directed Die tote Stadt for Finnish National Opera and made his debut at Wiener Staatsoper with Idomeneo. His unanimously acclaimed production of Cavalli's L'Ormindo was staged at Shakespeare's Globe in the newly opened Sam Wanamaker Playhouse in 2014, and as part of the Aarhus 2017 European Capital of Culture celebrations he staged the world premiere of Daniel Bjarnason's opera Brothers at Den Jyske Opera. In 2018 Holten staged Duke Bluebeard's Castle for the Hungarian State Opera to mark the 100th anniversary of the work's first performance.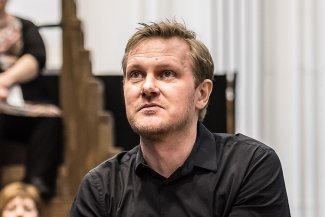 As Artistic Director of the Royal Danish Opera from 2000 to 2011 Holten directed productions ranging from Ligeti's Le grand macabre to Lerner & Loewe's My Fair Lady. His landmark staging of Wagner's Der Ring des Nibelungen, known as The Copenhagen Ring, won a Gramophone Award following its DVD release on Decca. He left a lasting legacy there through instigating and overseeing the company's move to the new Copenhagen opera house.

Holten's theatre work includes Iphigenia and Peter Schaffer's modern classic Amadeus at the Royal Danish Playhouse, A Clockwork Orange for the Royal Dramatic Theatre in Stockholm, and Shakespeare's Romeo and Juliet, The Taming of the Shrew, and Hamlet.

Branching out into the world of film, in 2010 Kasper Holten directed a ground-breaking motion picture JUAN, a contemporary adaptation of Mozart's Don Giovanni sung in a modern English translation and filmed on location in Budapest. In addition, his productions of Eugene Onegin for The Royal Opera, Tannhäuser for Royal Danish Opera and Die tote Stadt for Finnish National Opera have been released on DVD.

A native of Copenhagen, Kasper Holten studied theatre and music at the University of Copenhagen before working as an assistant to directors John Cox, David Pountney and Harry Kupfer. He is chairman of the board of the Danish Dance Theatre, has served as a member of both the Danish Music Council and the Danish Radio and TV Council and is an Associate Professor at Copenhagen Business School.

Kasper Holten is CEO of the Royal Danish Theatre.
"it made a visually striking setting for Duke Bluebeard's Castle, reconfigured as a painter's studio. In Kasper Holten's vision of the piece, Bluebeard is an artist, Judith his wife, perhaps one of his former models…But if for a moment this looked like a new scenario that didn't match details of the libretto, very quickly this version began to feel fascinatingly true to the meaning of the work. After all, the castle itself is only a symbol laid on top of the very human feelings explored in the piece, and Holten puts it back into the characters' imaginations, making the doors all in Bluebeard's and/​or Judith's heads as his production charts their process of self-analysis."
(John Allison, Opera Magazine, July 2018)
"The lake-stage in Bregenz is a venue for theatrical spectaculars, and Kasper Holten's production of Carmen on Es Devlin's extraordinary set was a knockout."
(The Telegraph, August 2017)
"In Kasper Holten's new production of The Turn of the Screw at La Scala the story emerges as the product of the Governess's progressively loosening grip on reality, caused by her sexual frustrations and obsessions – an entirely plausible take on this famously ambiguous work…Holten's idea of a two-tiered stage, with a disquietingly empty lower room where the characters descend at moments of particular psychological tension…became convincing thanks to the detailed, intense acting of all the principals. In short, everything seemed in place for an especially successful production."
(Opera Magazine, December 2016)
"Encountered close up, all the imagination of Kasper Holten's production coheres compellingly…The result is one of the most worthwhile recent operatic DVDs."
(BBC Music Magazine, February 2016)
"Last May's musically enthralling and visually spectacular production of Karol Szymanowski's only opera has been a highlight [of the Royal Opera House season]. Efficiently filmed by Ian Russell, with additional features including interviews with director Kasper Holten…[the DVD] makes a considerable impact…This is an opera that can seem static, almost as though it aspires to the condition of oratorio, and it is to Holten's credit that his staging emerges with such vivid theatricality."
(The Telegraph, December 2015)
"Holten creates a striking visual framework: a permanent amphitheatre-like structure surround a monumental head that revolves to reveal Roger's compartmentalised psyche…Holten throws in a few political glosses: the book-burning instigated by the Shepherd's Bacchic followers seems to imply an identification with the rise of fascism in the 1920s, the era of the work's genesis…it's a tribute to Holten's work that it asks pertinent questions, even if it can't always supply answers about what remains one of the most enigmatic works in the repertoire."
(The Times, May 2015)
"the production [is] directed with flair, clarity and intelligence by Kasper Holten."
(The Telegraph, May 2015)
"Religion, the pull between western and eastern cultures and the repression of sensuality provide the opera with a breeding ground of ambiguity and many an opportunity for rampant flights of directorial fancy. Holten has demythologised it in order to make King Roger's dilemma unequivocally contemporary. He's the individual in crisis, doubting his identity and his marriage to Roxana, and the triumph of Holten's direction is that, despite his stripping away of ambiguity, the work still retains its elusive mystery…Holten's direction is stunningly direct here."
(Classical Source, May 2015)
"Director Kasper Holten adopts a shrewd, at times restrained approach, more cerebral than sybaritic, as he translates the 12th century, Christian Sicily to the modern age."
(Opera Today, May 2015)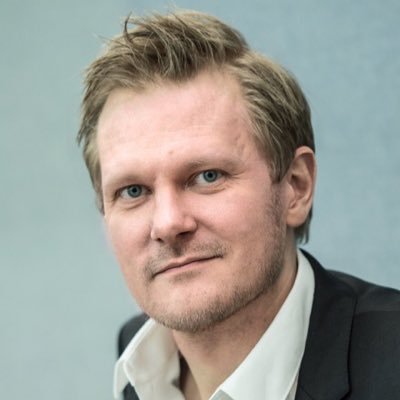 Kasper Holten
Mød nogle af vores fantastiske kunstnere, som i det nye Kongelige Talkshow fortæller Torben Chris om at stå på scen…
https://t.co/Uy8DeNMypg
12 Mar