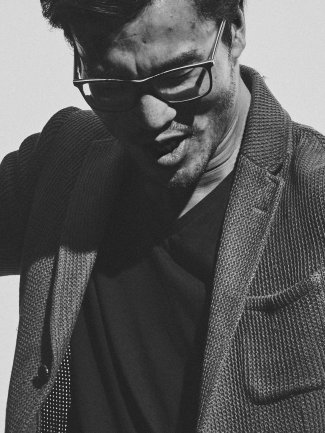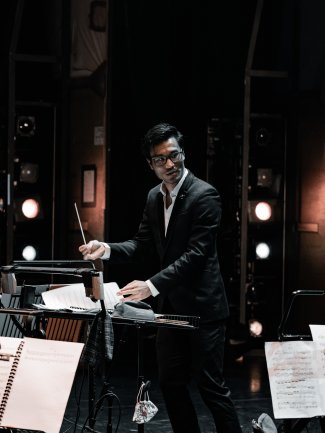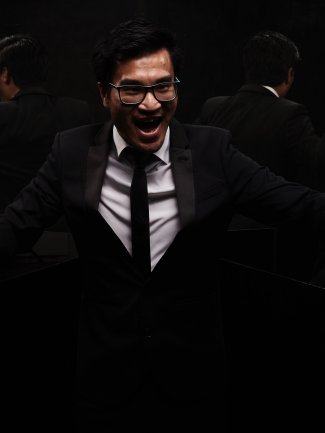 Henry St Clair
Senior Manager, Dance
Rafi Gokay Wol
Director & Head of Arts Partnerships & Tours
"The dancers and the orchestra (of the Royal Opera House) under Jonathan Lo are rarely less than sublime"

(Neil Norman, The Stage)
Music Director: Northern Ballet
Music Director: The Australian Ballet (from 2023)
Staff Conductor: Royal Ballet
Hong Kong-born Briton Jonathan Lo is Music Director of Northern Ballet, Staff Conductor of the Royal Ballet at the Royal Opera House, Covent Garden, and Principal Conductor of the New Bristol Sinfonia. He was Principal Guest Conductor of the Xi'an Symphony Orchestra from 2015 – 2019. He was a member of the Jette Parker Young Artist Programme at the Royal Opera House and a BBC Performing Arts Conducting Fellow with Birmingham Royal Ballet & Rambert Dance Company.
Hailed by Dance Europe as ​"an exemplary ballet conductor who gets the best from the musicians without overriding the needs of the stage production and the dancers", Jonathan is increasingly sought after by ballet companies around the world, with future guest conducting highlights including Dutch National Ballet, The Australian Ballet, and Zurich Ballet. His work has been broadcast live in cinemas across the world, on DVD, as well as on BBC and Sky Television. Jonathan's repertoire ranges from the classics to regularly giving world premieres by some of the most sought after choreographers of the age, and is equally comfortable on the gala circuit, including the Royal Ballet's critically acclaimed ​'Back on Stage' Gala, the company's first performance after months of lockdown due to the pandemic in 2020.
Away from ballet, Jonathan maintains an eclectic range of activities, with highlights including work with the BBC Philharmonic, London Sinfonietta, Manchester Camerata and the Gabrieli Consort, and has served as chorus master with the Manchester Chamber Choir at the BBC Proms and in the recording studio. Jonathan read music at the University of Oxford before studying conducting at the Royal Northern College of Music.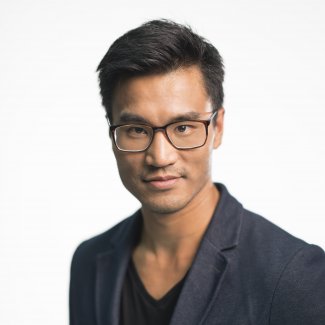 "…ably supported by the playing of Northern Ballet Sinfonia under the intelligent baton of Jonathan Lo, who is swiftly developing into a truly outstanding ballet conductor"
(Mike Dixon, Dance Europe)
"The musical resources — in the shape of the London Sinfonietta, conducted by Jonathan Lo, in the pit — are fantastic"
(Debra Craine, The Times)
"The dancers and the orchestra (of the Royal Opera House) under Jonathan Lo are rarely less than sublime"
(Neil Norman, The Stage)
"…always in control, undoubtedly destined for great things"
(Richard Wilcox, Bachtrack)
"This man is, without doubt, the greatest ballet conductor we have in this country"
(Mike Dixon, Dance Europe)
Henry St Clair
Senior Manager, Dance
Rafi Gokay Wol
Director & Head of Arts Partnerships & Tours