Greer Grimsley
Bass-baritone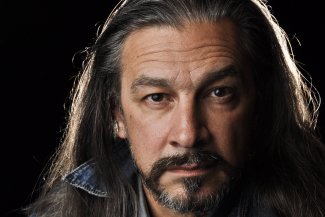 "Greer Grimsley was vocally commanding as chief of the gods Wotan, displaying unrelenting power and stamina"

(San Francisco Examiner, June 2018)
Gallery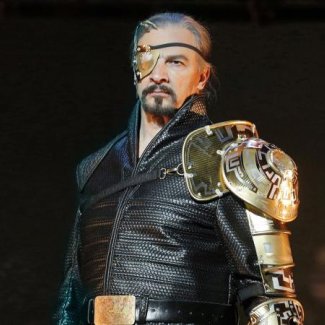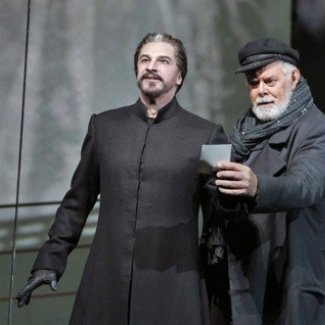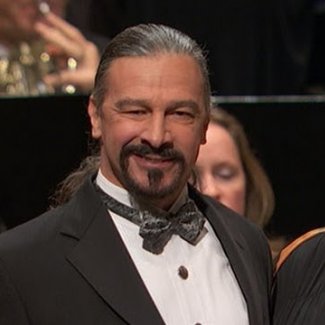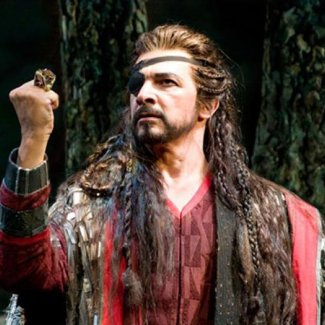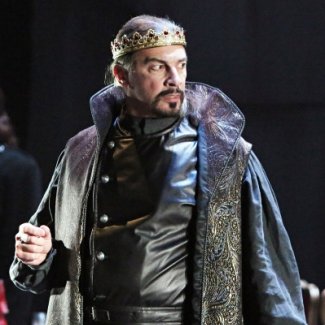 American bass-baritone Greer Grimsley enjoys a thriving international career which has spanned more than three decades and sees him positioned as one of the outstanding singing actors of his generation.
Recognised internationally for his Wagnerian interpretations, Grimsley made his debut at the Bayreuth Festival in 2018 as both Wotan (Die Walküre) and Der fliegende Holländer, roles that have featured prominently in his performance schedule of the last years. Heralded as an ​"exquisitely nuanced Wotan" (San Francisco Chronicle), Grimsley has appeared in landmark productions of Der Ring des Nibelungen at the Metropolitan Opera (Robert Lepage), Seattle Opera (Stephen Wadsworth) and San Francisco Opera (Francesca Zambello); and in Europe Grimsley's Wotan has graced the stages of Teatro Real Madrid, Deutsche Oper Berlin, Gran Teatre del Liceu and Royal Swedish Opera, among others. Further notable Wagnerian performances include Wotan (Die Walküre) at New National Theatre Tokyo; Der fliegende Holländer at Seattle Opera, Dallas Opera and Ravinia Festival; Telramund (Lohengrin) at The Met, Royal Danish Opera, Lyric Opera of Chicago and Seattle Opera; Kurwenal (Tristan und Isolde) at the Bayreuth Festival, Gran Teatre del Liceu, Royal Danish Opera, Lyric Opera of Chicago and Seattle Opera; and Amfortas (Parsifal) at The Met and Seattle Opera.
Two other roles have featured prominently and taken Grimsley around the globe: Jochanaan/​Salome (The Met, San Francisco Opera, San Diego Opera, Santa Fe Opera, Deutsche Oper Berlin, New National Theatre Tokyo and Dallas Opera) and Scarpia/​Tosca (San Diego Opera, The Met, Los Angeles Opera, Seattle Opera, Deutsche Oper Berlin, Oper der Stadt Köln, Den Norske Opera and at Japan's Hyogo Performing Arts Center). Boasting an extensive and wide-ranging repertoire, other recent roles have included Verdi's Macbeth, Orest (Elektra), Jack Rance (La fanciullla del West), Don Pizarro (Fidelio), Captain Balstrode (Peter Grimes), Méphistophélès (Faust), Claggart (Billy Budd), the title role in Sweeney Todd, Villians (Les Contes d'Hoffmann) and Mandryka (Arabella).

The current season sees Grimsley return to Royal Swedish Opera in Die Walküre under Alan Gilbert, to San Francisco Opera as Don Pizarro in Fidelio under new Music Director Eun Sun Kim, and to the Metropolitan Opera as Orest in Elektra, conducted by Donald Runnicles. At Bregenzer Festspiele, he joins Wiener Symphoniker under Karina Canellakis as Wanderer in a concert performance of Siegfried.

An active concert performer, Grimsley's most frequently performed pieces include Verdi's Messa da Requiem and Beethoven's Symphony No.9, which he has performed extensively on both sides of the Atlantic.
"Greer Grimsley reigned at the center of the performance as the Dutchman, towering physically and vocally with a resonantly powerful voice and range matched by an appropriately harrowing stage presence."
(Texas Classical Review Oct 2018)
"Greer Grimsley ist ein Holländer mit anziehendem Charisma und einer diabolischen Komponente in der Stimme, die fabelhaft zu Glogers Version past."
(Wiener Zeitung, July 2018)
"Grimsley, whose Wotan was a formidable blend of imposing authority and paternal warmth…Grimsley's performance across three nights has been remarkable not only for its individual splendours but for the assurance with which he has traced that long dramatic arc."
(San Francisco Chronicle, June 2018)
"Grimsley's full sound had a steel core the cut through the orchestra."
(Bachtrack, June 2018)
"Up among the gods, Greer Grimsley deployed substantial squillo as Wotan – a character so familiar to him that his acting seemed as natural as breathing."
(Bachtrack, June 2018)
"Greer Grimsley's exquisitely nuanced Wotan"
(San Francisco Chronicle, June 2018)
"Greer Grimsley's sepulchral low notes contributed to an ominous portrait of Elektra's brother Orest"
(Houston Chronicle, January 2018)
"the terrifying Pizarro, here the snarling bass-baritone Greer Grimsley."
(New York Times, March 2017)
"he probes every nuance of the title role as a captain doomed to sail the seas…With Grimsley's commanding stage presence and resonant voice, this is a role that suits him admirably"
(Seattle Times, May 2016)
"The cast was uniformly excellent. Greer Grimsley is one of the most prominent Wotans active on the opera scene today, having sung the role at the Met Opera, Seattle Opera and numerous other companies around the world. His powerful, stentorian baritone hit all the right notes – literally and figurative."
(Bachtrack, November 2016)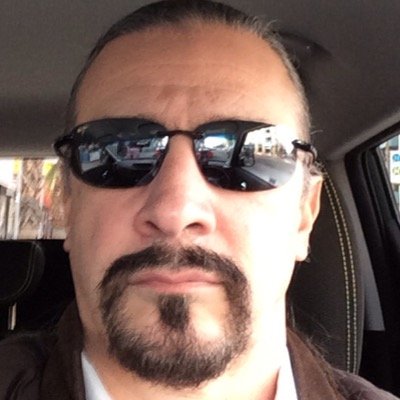 Greer Grimsley
"A house divided against itself cannot stand." President Lincoln Our enemies understand this very well (Russia and…
https://t.co/UCXupZaxmC
24 Jun