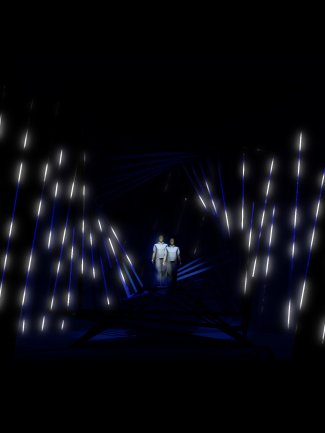 Francisco Negrin
Director
His work is distinguished by faithfulness to the text and music, refracted through a thoroughly modern but elegant sensibility.
Francisco Negrin studied cinematography prior to moving into opera. His experience has taken him to many of the major opera companies and festivals of Europe, America and Australia.
Negrin's increasing portfolio of work includes more than 50 major opera productions. These include Handel's Orlando for the Royal Opera House, Covent Garden, Salome in Valencia, Fidelio and Arabella at De Vlaamse Opera, Mitridate, Norma, Schoek's Venus and Ginastera's Beatrix Cenci for the Grand Théâtre de Genèv, La clemenza di Tito at Gran Teatre del Liceu and Die lustige Witwe in Leipzig. His staging of Idomeneo at the Aalto-Musiktheater, Essen was met with universal critical acclaim and engagements in north America include Handel's Rinaldo at the Lyric Opera of Chicago, Werther in both San Francisco and Chicago, Agrippina and Alceste at the Santa Fe Festival, and Don Giovanni for both Glimmerglass and New York City Opera. On the stages of the Royal Danish Opera he has presented Partenope, Giulio Cesare, Alcina and the world-premieres of both Poul Ruder's The Trial and Hans Abrahamsen's The Snow Queen.
Opera productions in the current season include Il trovatore at LA Opera and a new staging of Nabucco at Oper im Steinbruch St. Margarethen.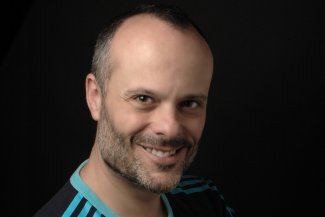 Francisco Negrin's work is distinguished by a faithful adherence to text and music, refracted through a thoroughly modern but elegant sensibility to enhance a work rather than impose upon it, and, he employs a strongly visual and kinetic approach, which is often described as ​"cinematic". His breathtaking production of Janáček's The Cunning Little Vixen was staged at Royal Danish Opera using state-of-the-art video and projection technology. His production at the Royal Opera's Linbury Theatre of Philip Glass' Orphée made spectacular use of the venue — as did his Mitridate, reworked for the Carlos V Palace in the Alhambra, Granada and his Il trovatore at the open-air Arena Sferisterio in Macerata.

Negrin's production of Handel's Giulio Cesare for Opera Australia has been released on both DVD and CD winning five separate Australian Green Room Awards, including Best Director and Best Production. His staging of the same piece for Royal Danish Opera, won the Remeurt award and is available on DVD, as are his Partenope from Copenhagen, Norma and L'arbore di Diana from Barcelona and I puritani from Amsterdam.

Francisco Negrin's work extends beyond the opera platform, with recent arena events including ​'Intismissi on Ice' spectaculars at the Arena di Verona and the opening ceremony of the 2019 Pan American Games in Lima. An active teacher, he has devised an innovative series of masterclasses for singers at the Opera Academy in Copenhagen and conducted a special stagecraft workshop for participants in the Queen Sonja International Music Competition in Oslo.
"Francisco Negrin's production was effective in its creation of a world of castles, animals and the passing of the seasons The Catalan artists Playmodes created a light box of 155,000 LEDs, studded throughout Palle Steen Christensen's sweepingly dramatic set and programmed by Bruno Poet and Matt Daw…The reception was raucous."
(Opera Magazine, December 2019)
"Francisco Negrin's quiet, unobtrusive staging which is touching and leaves little to be desired musically. This Idomeneo is one of the best that the Aalto Theatre has staged in recent years."
(Online Musik Magazin, December 2014)
"Cheers and applause for Il Trovatore."
(Corriere Adriatico, July 2013)
"Even in a timeless setting, the director Franciso Negrin manages to emphasize the gloomy and dark atmosphere that contains the story."
(Cronache Maceratesi, July 2013)
"In his whimsical and moving new production for the Lyric Opera of Chicago, the director Francisco Negrin takes Rinaldo far from the realm of Muslim-Christian conflict. Rinaldo was primarily meant to dazzle audiences. This Lyric Opera production does just that."
(The New York Times, March 2012)