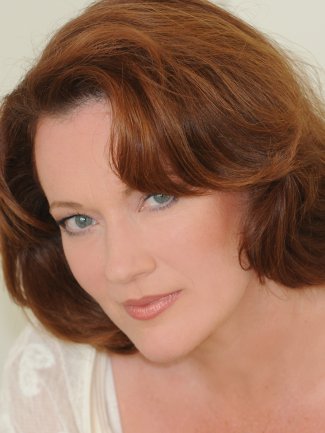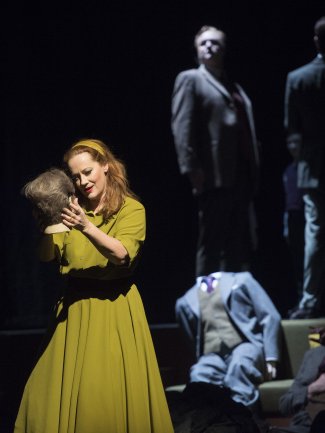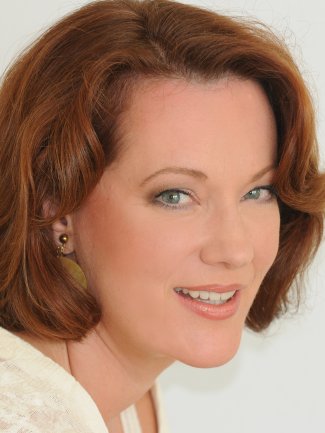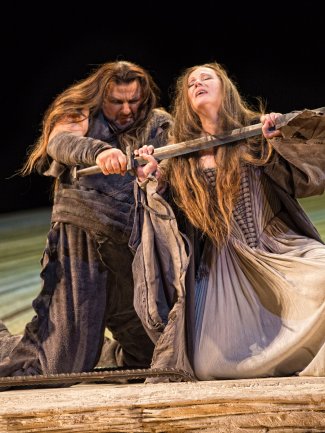 Catherine Naglestad
Soprano
"Catherine Naglestad, whose fearless, stylish singing rang out effortlessly in this theatre"

(Opera Magazine, April 2018)
Catherine Naglestad has earned international recognition for vocal versatility and intense dramatic interpretation and from an early career built on the foundations of Mozart, Handel and Gluck she has developed into one of today's foremost exponents of the heroines of Verdi, Puccini, Strauss and Wagner.
The current season not only brings Catherine Naglestad's highly-anticipated role debut as Isolde in Staatsoper Stuttgart's production of Tristan und Isolde conducted by Cornelius Meister but she also joins Michael Tilson-Thomas' finale as Music Director of San Francisco Symphony Orchestra as Senta in concert performances of Der fliegende Holländer and as Soprano II in Mahler's Symphony No 8.
Catherine Naglestad's extensive repertoire includes such roles as Elisabetta (Don Carlos), Leonora (La Forza del Destino), Minnie (La fanciulla del West), Salome, Sieglinde (Die Walküre), Brünnhilde (Siegfried) and Elsa (Lohengrin).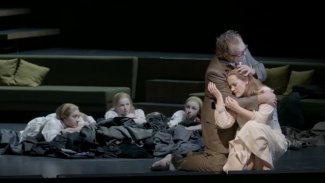 Strauss: Salome - Trailer
© Deutsche Oper Berlin
See more

In most recent seasons have come the addition of Cassandra in Berlioz's Les Troyens at Staatstheater Hamburg under Kent Nagano, Santuzza in Mascagni's Cavalleria rusticana under Daniele Rustioni at Opernhaus Zürich, Carlotta in two new productions of Schreker's Die Gezeichneten (Krzysztof Warlikowski/​Ingo Metzmacher at Bayerische Staatsoper and Barrie Kosky/​Vladimir Jurowski at Opernhaus Zürich) as well as Tove in Pierre Audi's acclaimed staging of Schönberg's Gurre-Lieder for Dutch National Opera under Music Director Marc Albrecht.

Honoured as Kammersängerin for exceptional artistic achievements by the German Ministry of Fine Arts in 2006, Catherine Naglestad has since won numerous accolades including Opernwelt's Singer of the Year and Dallas Opera's Maria Callas Debut Artist of the Year award, the latter for her portrayal of Puccini's Tosca, a role that has contributed greatly to the development of her international career with performances in many of the world's most prominent theatres including Wiener Staatsoper, Deutsche Oper Berlin, Bayerische Staatsoper Munich, Opéra National de Paris, Opernhaus Zürich, Royal Opera House, Covent Garden and New National Theatre Tokyo.

Catherine Naglestad's discography includes DVD releases of Der fliegende Holländer and La Clemenza di Tito (Opus Arte), Alceste, Alcina and Die Entführung aus dem Serail (Arthaus).
Gallery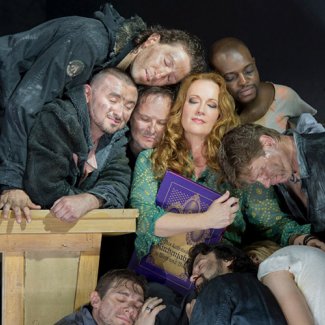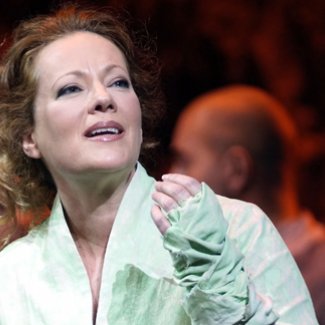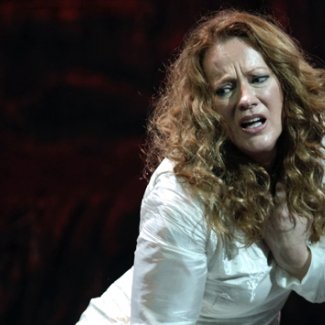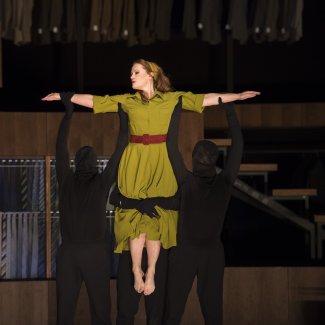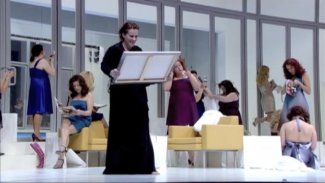 Wagner: Der fliegende Holländer (excerpt)
© Opus Arte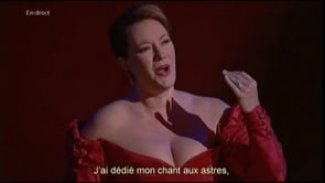 Puccini: Vissi d'arte
© Chorégies d'Orange – Tosca
Wagner: Siegfried (excerpt)
© Bayerische Staatsoper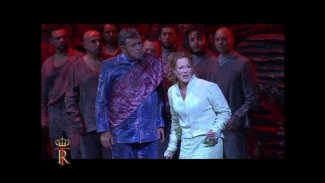 Wagner: Lohengrin
© Teatro Real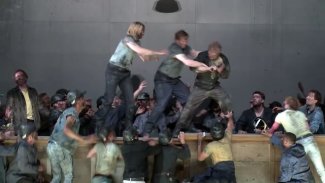 Puccini: La fanciulla del West - Trailer
© Opernhaus Zürich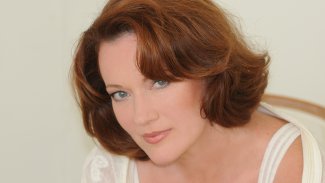 Wagner: Die Walküre - Du bist der lenz (excerpt)
© De Nederlandse Opera
"The cast was unquestionably strong…Catherine Naglestad made a highly convincing Carlotta, fulfilling all the demands of the role with a voice that was impressively accurate at the top and full-bodied in its lower reaches."
(Opera Magazine, January 2019)
"Catherine Naglestad has long been an audience favourite. The arc of her soprano between gossamer lyricism and precise attack, between deep and dynamic highs is still her trademark; her refined agility in floor-length robes and her well-controlled expressiveness between flattery and fitting hysteria at the end complete her work of art."
(Online Merker, December 2018)
"Catherine Naglestad as Tosca displays an expressive depth and powerful heights. In the famous aria ​"Vissi d'arte" her soprano has an almost supernatural, spherical timbre that directly touches the audience. In addition, her vocal line is exemplary."
(Online Merker, December 2018)
"The soprano Catherine Naglestad is once again a brilliant Carlotta. With an impressively pure voice color she seems to be walking over a rainbow. Everything is bright, everything is colorful. Yes, it almost reminds you of a painting by Franz Marc! Rich blues surround Naglestad's vocals and get stuck deep in the hearts of the audience. A real treat for the ears!"
(Klassik begeistert, 15 May)
"Expressive and lyrical, with a technically perfect even voice, beautifully blooming highs, and a resonant mid-range and depth, she draws the portrait of a self-determined woman who eventually dies for her sexual fulfillment."
(Online Merker, May 2018)
"Catherine Naglestad brought her unique brand of lyrical heroism to Tove.. and her ​'Du sendest mir einen Liebesblick' was ecstatically soaring, culminating in a radiant high C"
(Opera Traveller, May 2018)
"Soprano Catherine Naglestad, with her bright sound and focused top notes, was more hot-blooded and confident"
(Bachtrack, April 2018)
"a strong cast headed by Catherine Naglestad, whose fearless, stylish singing rang out effortlessly in this theatre. She suggested Minnie's homespun goodness and true grit, and was unglamorous enough (though not entirely) to make her ​'never-been-kissed' claim believable."
(Opera magazine, April 2018)
"Naglestad's voice, clean, gleaming and rich, was a marvel as it rose high above the heavy orchestration with beauty and power."
(BACHTRACK, APRIL 2018)
"Catherine Naglestad as Salome dominated the evening from the moment she was on stage with the first note of a solo clarinet. She was convincing as a young woman bent on regaining her lost childhood and rebuilding her life. Naglestad's voice, clean, gleaming and rich, was a marvel as it rose high above the heavy orchestration with beauty and power. She was tireless in the demanding role and Salome's last monologue, as the music became complex and dissonant, was one of the best I have experienced live. There was no strain, no screeching, but a wall of warm and thrilling sound coming from her. An amazing triumph."
(Bachtrack, January 2018)
"Catherine Naglestad presented the role of Minnie three years ago and proves again that she is one of the top sopranos of our time. Naglestad lives her roles: she simmers with jealousy as Mascagni's Santuzza, shakes with anger as Puccini's Tosca and stands her ground as a girl from a distant no man's land. Her character drawing is clearly outlined and credible at every minute and she offers the entire palette that Puccini demands in his rumbling score."
(O-Ton, January 2018)
"a fearless Carlotta from Catherine Naglestad."
(HUGO SHIRLEY, OPERA MAGAZINE, OCTOBER 2017)
"above all, Catherine Naglestad is a captivating Carlotta with long phrases, clear diction and velvety piani."
(OPERNWELT, AUGUST 2017)
"Catherine Naglestad gives Carlotta a magnificent power thanks to a colorful and agile voice, superb in size at the same time as capable of very controlled piani."
(ALTAMUSICA, JULY 2017)
"a rich voice, warm and sensual, brings to life the two facets of her character: the artist, enamoured with beauty, is reflected in elegant phrasing; the woman bitten by desire is presented in strong high notes worthy of the greatest sopranos."
(FORUM OPERA, JULY 2017)
"The humanity of the genuine artist, Carlotta, is underscored equally well, not least given an exemplary, heartfelt performance from Catherine Naglestad."
(OPERA TODAY, JULY 2017)  
"Catherine Naglestad, making her debut in the role of Santuzza, sang and acted to perfection: her voice is rich and warm across the registers."
(SEEN AND HEARD, OCTOBER 2016)
"Catherine Naglestad trod to powerful, even searing effect the line between, on the one hand, twin incitement to Verfremdung and terror, and on the other, heartfelt, Romantic or neo-Romantic ​'feminine' suffering. Her top notes — and not just her top notes – thrilled."
(OPERA TODAY, July 2016)
"Again at the zenith of her Wagnerian power, Catherine Naglestad shines as Senta, reminiscent of Nilsson"
(Opernnetz, July 2016)
"The soloists were also excellent, particularly American soprano Catherine Naglestad, who sang with superb clarity and control; her swooping, sorrowful sighs, weaving in and out of the chorus during the Lacrimosa, were a highlight of the evening"
(Bachtrack, May 2016)
"Catherine Naglestad proved to be impeccably precise, even at the most perilous of highs, and at the beginning of each appearance made an admirable and powerful entry."
(Le Devoir, May 2016)
"At his side shines Catherine Naglestad as Senta… In addition to her recent Berlin Strauss debut, she sings more and more at the forefront of the German repertoire. Clear, sustained and powerful peaks are complemented by a melodious middle register. A deep appreciation of Wagner's score shines out in a sound and presentation that is immediately captivating."
(Opernnetz, March 2016)
"American soprano Catherine Naglestad brings a mature, fragile woman to the title role, impeccable text and she's intensely radiant."
(BRKlassik, January 2016)
"Musically, the show is a single triumph, especially for the fantastic Catherine Naglestad in the title role…There hasn't been a Salome with such a beautiful voice since Leonie Rysanek. With a round, youthful tone, the highest highs were radiant and effortlessly floating, and Naglestad created, by purely vocal means, a fascinating portrait. She has a sexy timbre and is a first class dramatic soprano – the pianos sitting perfectly and the dramatic scenes without force. The cheers at the end of the performance were well deserved."
(OnlineMerker, January 2016)
"Naglestad mastered the performance with a powerful voice and an enthralling narrative, so much so that one quite forgets that it's only a character on stage suffering pain, rather than a real person."
(Klassik.com, January 2016)
"Catherine Naglestad has a voice of silver, her performance driven by the same hard, shiny metal. With an iron discipline she dims the drama to the extent that it sounds almost like chamber music, thereby allowing the dazzlingly balanced orchestra under Alain Altinoglu to flourish."
(Die Welt, January 2016)
"The two major female figures received the best reception. Catherine Naglestad dominated the highly dramatic vocal range of Cassandra, from exacting top notes to the extreme depths of her two arias."
(Online Merker, September 2015)
"Catherine Naglestad as Cassandre…[has] an extraordinary vocal presence and dramatic force of presentation that fills the bare room vocally and dramatically"
(Opernnetz, September 2015)
"Vocally the very sensitive scale of Naglestad voice is convincing; there is soul in the lyric and softer phrasing"
(Die Deutsche Buehne, September 2015)
"No doubt the whole package, her reputation here as an exceptional artist is well deserved, earning her a thunderous ovation."
(Udo Klebes, Online Merker, May 2015)
"With American soprano Catherine Naglestad, the production has a first rate singer who knows how to present the character of a woman in love: an intelligent role, with both vocal and emotional implications, buoyed by an impressive voice, rich and powerful in timbre. A presentation which in many ways is exemplary."
(Emmanuel Andrieu, ConcertoNet.com, May 2015)
"Singing at a high level and sustaining dramatic growth, it is Catherine Naglestad as Brünnhilde. Since 2012, the versatile singer continues to develop and her tone cannot be called anything less than amazing with her warm, not too bright timbre. After her remarkable Tosca in Munich and now the Siegfried Brünnhilde, she sets a high standard."
(Andreas M. Bräu, Opernnetz, March 2015)
"[Salome] includes an entire gamut of contradictions: naive and calculating, childlike and adult, playful and serious. This means not only the voice, but also body language convincingly has to overcome all the cliches and rigid expectations that are associated with this role. Catherine Naglestad succeeds excellently."
(Christa Habicht, Der Opern Freund, January 2015)
"Catherine Naglestad excited me as Salome, the American soprano has a full lyric spinto voice covering a varied repertoire of Cio-Cio-San to Brünnhilde. It is an ideal voice for Strauss' heroine…her Salome can be placed among the best today."
(Wordpress, January 2015)