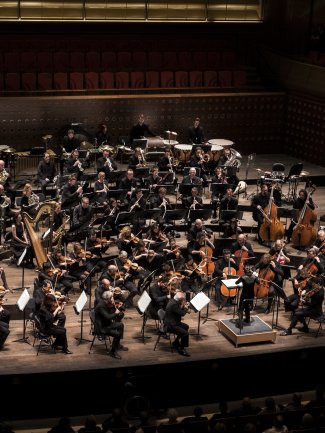 ©
Photo: Antwerp Symphony Orchestra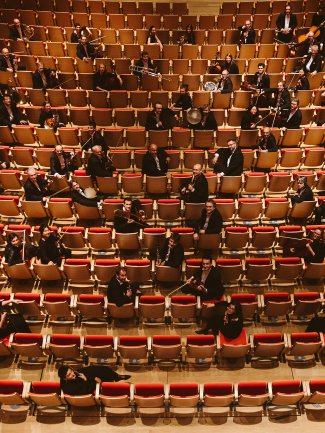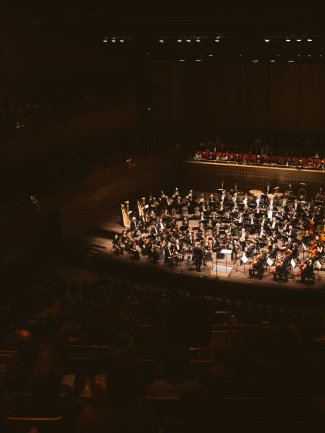 Antwerp Symphony Orchestra
"One of Europe's finest orchestras"

Classic FM
The Antwerp Symphony Orchestra is the symphony orchestra of Flanders and is based in the new Queen Elisabeth Hall in Antwerp. Under the baton of Chief Conductor Elim Chan and Honorary Conductor Philippe Herreweghe the orchestra wants to move and inspire a large and diverse audience through top-level concert experiences.
The orchestra builds on a strong musical heritage that started in 1895 when the first concert hall was built next to the city's zoological gardens. Since then, the Antwerp Symphony Orchestra has built a reputation as Belgium's finest symphonic orchestra, attracting chief conductors such as Edo de Waart, Philippe Herreweghe and Jaap van Zweden, and world-class soloists. Rapidly rising star Elim Chan will be the new chief conductor of the Antwerp Symphony Orchestra as from the 2019 – 2020 season.
The Antwerp Symphony Orchestra is proud to be one of two ​'royal' orchestras in Belgium: the Liège Orchestra in the French-speaking part of Belgium shares this honour with the Antwerp Symphony Orchestra, which is also known internationally as the Royal Philharmonic Orchestra of Flanders.
The Antwerp Symphony Orchestra is a Cultural Ambassador for Flanders. International tours raise the orchestra's profile while also boosting the image of Flanders and Antwerp abroad. Concerts in the Netherlands and Germany are a regular part of its schedule. The Antwerp Symphony Orchestra also goes on annual tours further afield and has been a guest of some major foreign concert halls: the Musikverein and Konzerthaus in Vienna, the Festspielhaus in Salzburg, the Amsterdam Concertgebouw, the Suntory Hall and the Bunka Kaikan Hall in Tokyo, the Philharmonie of Cologne and Munich, the Palace of Art in Budapest and the National Grand Theatre of Beijing.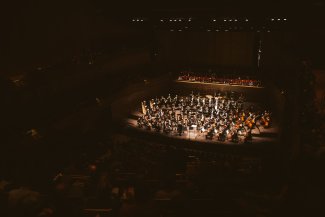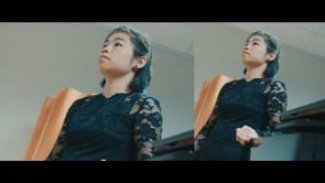 Elim Chan inaugural concert
© Antwerp Symphony Orchestra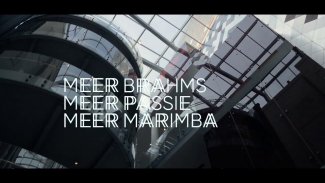 Welcome to the Antwerp Symphony Orchestra
© Antwerp Symphony Orchestra
"Schon hier bestach das Orchester mit einer hohen und sensiblen Klangkultur, meisterte überdies die vielen rhythmischen und metrischen Tücken unter der souveränen Leitung Collons mit Bravour. Da die klangliche Abstimmung und das Zusammengehen mit dem Orchester geradezu perfekt waren, gelang eine mitreißende und packende Aufführung dieses an sich spröden Werkes, die das Publikum begeistert honorierte."
(Aachener Zeitung, January 2019)
"The Antwerp Symphony Orchestra (ASO, formerly known as the deFilharmonie or the Royal Flemish Philharmonic) is a superb formation, one of the finest in the country. The quality of this ensemble was undeniable in an utterly delightful Mozart and Dvořák matinee concert in Antwerp's Queen Elisabeth Hall under the ASO's Conductor Laureate, Dutch maestro Edo de Waart. The presence of Alice Sara Ott as soloist was icing on the cake."
( Bachtrack, May 2018)
"Simplicity is key in this oak-lined new home for the Royal Flemish Philharmonic — and best of all, it sounds good too. A robust performance of Strauss's Ein Heldenleben, with the Royal Flemish Philharmonic led by its chief conductor, Edo de Waart, was a good test. […] For an orchestra that has led a difficult, peripatetic existence in recent years, Christmas has come early "
(The Times, November 2016)
"One of Europe's finest orchestras, the Royal Flemish Philharmonic, have a new musical home — the Queen Elisabeth Hall in Antwerp."
(Classic FM, December 2016)
"[…] The solo quartet provide a memorable ​'topping' to the Flemish singers and players, who clearly love this ravishing score. This is a beautiful disc."
(Stabat Mater – Gramophone Critics' Choice – December, 2013)
"[…] Now Philippe Herreweghe has released on his own PHI label a carefully considered and exquisitely refined recording […]. What matters most is that all of Herreweghe's performers clearly love this ravishing music, relishing every detail of this beautifully nuanced score, despite the huge dynamic range demanded. […] The Royal Flemish Philharmonic's playing is beyond reproach […]. This new release must be the top choice."
(Stabat Mater – Gramophone Recordings of the Year – December 2013)
"[…] Not only is the playing of the Royal Flemish PO devoted and disciplined but de Waart also sees to it that textures have that authentically Elgarian glow. […] Worth sampling, at the very least."
(The Dream of Gerontius – Gramophone – December 2013)
"It takes an impressive performance for Elgar to come alive for me, as he does in this recording by Edo de Waart and the Royal Flemish Philharmonic, both subtle and fiery. The First Symphony, in particular, burns under a surface sheen, and ​"The Dream of Gerontius" is intensely played and firmly sung."
(The Dream of Gerontius – The New York Times – December 2013)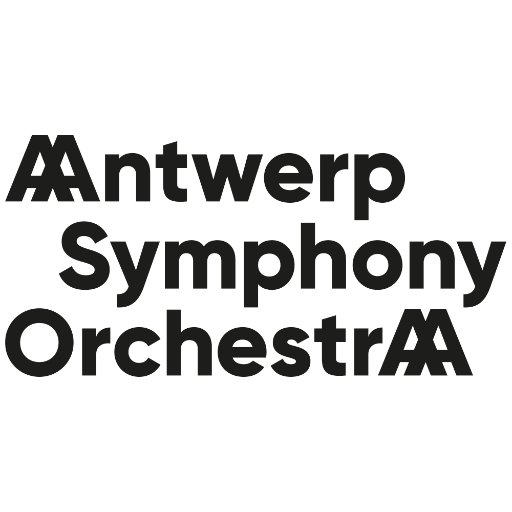 AntwerpSymphony
Het culturele leven staat opnieuw stil, maar ons muzikale hart blijft kloppen. Cultural life has been put on hold…
https://t.co/Owpvix08WH
17 Nov