"vocal glamour to burn and a magnetic stage presence."

(Seen & Heard)
The 2019/20 season is Adrian Timpau's first freelance season following his time in the Metropolitan Opera's Lindemann Young Artist Program and features his return to the role of Eugene Onegin in Dieter Giesing's new production for Stadttheater Klagenfurt, his first Marcello (La bohème) at Seattle Opera under Joseph Colaneri, his debut at Canadian Opera Company as Ping (Turandot) under Carlo Rizzi, and a return to Opernhaus Zürich as Escamillo (Carmen) under Robert Trevino.
During his time at The Metropolitan Opera, Moldovan-born Timpau made his main stage debut as Larkens (La fanciulla del West) under Marco Armiliato which was broadcast live to cinemas around the world as part of The Met's Live in HD programme, and subsequently sang Morales (Carmen) under Omer Meir Wellber as well as appearing in both concert and recital.
After a professional debut at Moldovan National Opera as Robert in Tchaikovsky's Iolanta, Adrian Timpau went on to expand his repertoire there to include roles such as Eugene Onegin, Escamillo and Yeletsky (Pique Dame). While a member of Opernhaus Zürich's Opernstudio, he appeared as Dancaïro (Carmen), Schaunard (La bohème) and Marullo (Rigoletto), and returning to the house as a guest last season as Nardo in Tatjana Gürbaca's production of Mozart's La finta giardiniera under Gianluca Capuano. As Escamillo, Timpau has recently appeared with Opera Philadelphia under Yves Abel and in concert performance with the Queensland Symphony Orchestra under Alondra de la Parra. After his highly-acclaimed debut at Glimmerglass Opera as Eustachio in Donizetti's little-known L'assedio di Calais of which was said ​"possessing a fine lyric baritone and with Donizetti's luxurious music to display it, Timpau's performance suggests an important future career", Adrian Timpau returned to the Festival in 2019 as Germont in Francesca Zambello's new staging of Verdi's La Traviata.
Gallery
Schumann: Der Hidalgo
© Internationale Meistersinger Akademie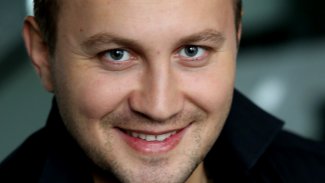 Tchaikovsky: Eugene Onegin
Bizet: Carmen - Escamillo
"As Germont père, Moldovan baritone Adrian Timpau, a Lindemann Young Artist at the Metropolitan Opera, sang the famous ​"Di Provenza il mar" with sensitivity and remarkable legato."
(Bachtrack August 2019)
"The supporting cast, including chorus and dancers, were all perfect; but of special note is the Giorgio Germont of Adrian Timpau. Adrian Timpau is a powerful presence in this key role, perfectly generating the fierceness and ultimately a compassion that is core to Germont, with some absolutely beautiful singing, most notably in the aria ​"Di Provenza il mar, il siol."
(Operawire.com July 2019)
"Adrian Timpau scored a huge success as Giorgio Germont, his large, incisive baritone filling the Alice Busch theatre to the rafters. Mr. Timpau nails both the ferocity and the compassion of the paterfamilias, and he invests his phrases with utmost meaning and clarity. His musical and theatrical journey with Ms. Woodbury in the great Act II duet was remarkably nuanced and gorgeously sung."
(operatoday.com August 2019)
"Adrian Timpau as Escamillo had an easy and charismatic voice and persona, owning his audiences on stage and off."
(Bachtrack, April 2018)
"Adrian Timpau as Escamillo exudes such charisma, and his Toreador Song is delivered with panache. Timpau, above everyone else in the cast, commands attention."
(Opera Critic, April 2018)
"The Moldovan baritone Adrian Timpau, sounding wonderful, conveyed dramatic and stylistic authority as Eustachio, the besieged city's chief magistrate."
(Opera Magazine, November 2017)
"Adrian Timpau possesses a dramatic baritone voice that easily fills the theatre. He sings with an emotional pull, allowing audiences to really feel each line he delivers. From the moment he sang his opening passages, it was evident that he was invested in the character and he sang with vigour and power in the opening duet."
(Opera Wire, August 2017)
"With his smooth voice and ringing timbre, he's an ideal Verdi baritone."
(Bachtrack, August 2017)
"Possessing a fine lyric baritone and with Donizetti's luxurious music to display it, Timpau's performance suggests an important future career."
(Opera Warhorses, August 2017)
"baritone Adrian Timpau as Dancaïro…has vocal glamour to burn and a magnetic stage persona."
(Seen & Heard)